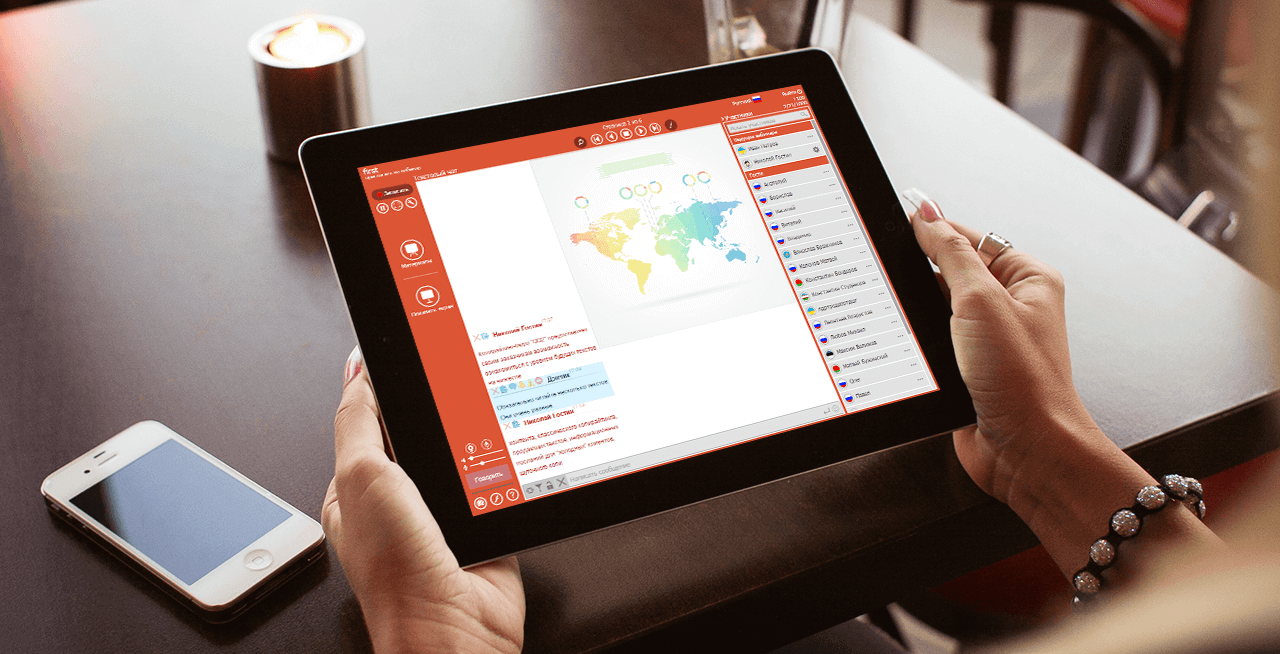 MyOwnConference has published its Android and iOS app. Visitors will no linger have to miss webinars even if they are far from their computers. Participation in webcasts is now possible from any place with Wi-Fi or mobile data coverage. Connecting to an event, possibilities available through mobile app – these matters and many more are considered in this article.
1. Will a person be able to visit a webinar using its Android powered device?
Yes. To do this, one would need to download a free application from Google Play at this link.
To participate in a webinar, the visitor needs to connect its smartphone or tablet to Wi-Fi or mobile data network. The required Internet connection speed is 1 Mbit/s.
2. How can I participate in a webinar using my iPhone or iPad?
Install free application MyOwnConference from App Store onto your iPhone or iPad.
3. How to connect to a webinar using mobile app?
Open the MyOwnConference app on your smartphone or tablet.
Copy the webinar link you have received from the presenter.
Place it into the Link field inside the app.
Indicate the name.

4. Which functions are available to visitors through mobile app?
Visitors can view presentations, listen to broadcast, ask questions via chat and communication with other participants, as well as answer questions.
5. Can I enter the room as a presenter using mobile app?
No, the app is developed for participants only.
Put your questions about using the MyOwnConference mobile app to online support or via email contact@myownconference.com.
Сохранить